Not yet a member? Please come register yourself on our new board
T

he Nintendo 64 History

The history of the Nintendo 64 begins in 1993. At that time, Nintendo is the world leader in the video games market thanks to the Super Nintendo, which overshadowed its rival, the Sega Megadrive (Genesis) all over the world, except in Australia and in the UK. To definitely establish their supremacy, Nintendo forms an alliance with Sony for manufacturing a CD drive for their Super Nintendo. In the end, this alliance fell flat, Sony being too eager for Nintendo. This abandoned project led Sony to release their own 32-bits game console, the PlayStation. In the meanwhile, Sega also launch a new 32-bits console, the Saturn.

To face these two rivals, Nintendo announces in August 1994 a new partnership with Silicon Graphics Industry, a company recognized for the quality of their 3D-dedicated workstations (on which Jurassic Park special effects have been created for example), for the development of a new system whose codename is "Project Reality". For the record, Silicon Graphics had previously offered their technology to Sega with the purpose of making a new 3D arcade graphic card but Sega of Japan refused the project.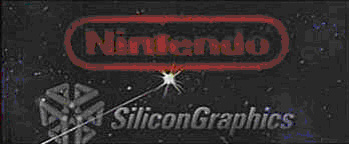 The alliance between Nintendo and Silicon Graphics.
Nintendo announces then a new gaming console as powerful as the SGI stations for a price of only 250 US dollars! This declaration is welcomed with scepticism as the said stations are very expensive, while Sony and Sega announce both their consoles, less powerful, for a launch price around 500 US dollars.
At the 1994 Consumer Electronic Show, Nintendo and Silicon Graphics broadcast a video supposed to demonstrate the 3D capacities of the beast. You can see the strets of New York by night and a shark swimming in deep sea, everything in a wonderful 3D. There are still suppositions this video had been made directly with the SGI stations instead of the actual system hardware. Any Nintendo 64 game will ever provide such a graphics quality, Nintendo having shown this video to impress the journalists, as all other manufacturers do...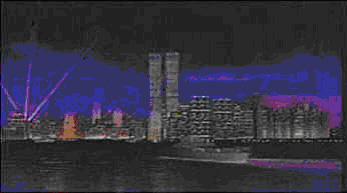 Screenshot from the famous technical demo video of the future Nintendo 64 broadcasted in 1994.