Not yet a member ? Please come register yourself on our new
board
The Nintendo 64 History
The history of the Nintendo 64 begins in 1993. At this time, Nintendo is the undisputed leader in video games market, thanks to his Super Nintendo Entertainment System, which were selling nearly twice more than its main rival, the Sega Megadrive (called Genesis in the America), except in Australia and United Kingdom where Sega was leading. To perenize this, Nintendo asks Sony to work together on a CD player for the Super Nintendo, like the Mega-CD (Sega-CD in America). This alliance doesn't stand long, Sony revealing himself too hungry for Nintendo. This abandoned project will lead Sony to release his own video game system, the PlayStation, a 32-bit CD-based system. At the same time, Sega prepares himself to launch his 32-bit console, the Saturn.
To fight with two huge rivals, Nintendo announces in August 1994 a new partnership with Silicon Graphics Industry, a worldwide recognized society for the quality of their 3D dedicated working stations (Jurassic Park's CGI's were made on SGI stations). Their goal is to develop a new home console, under the project codename "Project Reality". For the trivia, we can mention that SGI had previously proposed their technology to Sega, to build a new 3D arcade board at a cheaper price, but Sega of Japan refused.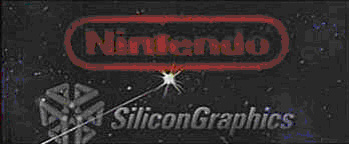 The alliance with Nintendo and Silicon Graphics.
Nintendo annonce ainsi une console aussi puissante que les stations SGI pour un prix de seulement 250 dollars ! La presse reste sceptique lesdites stations coutant une véritable petite fortune, alors que ses 2 futures concurrentes, de moindre puissance, sont annoncées aux alentours de 500 dollars.
Au cours du Consumer Electronic Show de 1994, Nintendo et SGI diffusent une vidéo censée démontrer les capacités 3D de la bête. On peut y voir des vues de New York de nuit ainsi qu'un requin évoluant dans les fonds marins, le tout dans une 3D superbe. Avec du recul, on se doute qu'en fait ces images n'étaient rélisées grâce au hardware de la console mais plutôt avec les stations SGI directement. En effet, aucun jeu Nintendo 64 n'atteindra jamais une telle qualité graphique. Nintendo a sans doute diffusé cette vidéo dans le seul but d'impressionner les médias, comme c'est souvent le cas dans le chef de tous les acteurs du secteur...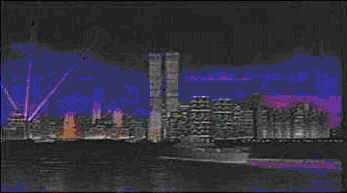 Nintendo 64 History hasn't been translated into English yet.
We apologize for the inconvenience and promise you to provide it as soon as possible.