Not yet a member? Please come register yourself on our new
board
T

he Nintendo64EVER site team
Development director : LordSuprachris (webmaster, administrator, base concept)
Media and redactional director : Zestorm (Content responsible, video encoder, main scanner)
Te first person to thank, without hs help the site would be far away from what it is today. He broadcasted nearly the whole launching content for Nintendo64EVER and keeps on his wonderful work!
Beta-tester : Wabs
Many thanks to (in alphabetical order) :
Bugsy : for his Super Mario 64 test.
Gatchan77 : for his pictures of Nintendo 64 bundles.
grand_guerrier : for his Nintendo 64 history (in French).
Jimmy130 : fo his videos on Youtube he lets us use free.
justAplayer : for his additions of goodies and magazines.
LiNk : for the lot of box scans he provided.
lv555 : the icons on the site are from him!
Rom1 : for his magazines scans.
Wabs : for the lot of box scans he provided.

Tonic Trouble

Magical Tetris Challenge

Pokemon Stadium 2

Super Smash Bros.

Goldeneye 007

Super Mario 64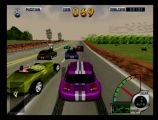 California Speed is a racing game on open circuits where the traffic is very low.