Not yet a member? Please come register yourself on our new
board
Dengeki Nintendo 64
?? Issues
A Japanese gaming magazine dedicated to Nintendo systems. Its name is changed everytime a new Nintendo console is released.
EGM²
49 Issues
EGM² is a multi-systems American magazine, derived from Electronic Gaming Monthly, with a greater emphasis on import games and without reviews. After 49 issues, it becomes Expert Gamer in August 1998.
Edge
?? Issues
A british magazine among the oldest still published. Its reputation reached the United States where some of the articles are re-published for the magazine "Next Generation". A state of the art magazine.
Electronic Gaming Monthly
?? Issues
An american magazine among the most famous in the world. Its particularity is to give four different notes to tested games.
Expert Gamer
39 Issues
Expert Gamer, originally named EGM², is an American magazine focused on cheats, walkthroughs and strategy guides. After 39 issues, it is renamed GameNOW in October 2001.
Famimaga 64
?? Issues
A Japanese magazine dedicated to the Nintendo 64.
Fun Vision
50 Issues
Fun Vision is a German magazine dedicated to the Nintendo systems.
GAMExpress
4 Issues
GAMExpress is a generic Austrian magazine with quite generous notations.
Game Fan
?? Issues
A multi-systems American magazine.
Game Informer
255 Issues
Game Informer is an American multi-systems magazine published monthly since 1991.
Game On
10 Issues
A general magazine talking about PC, Mac and console games. The tests were short, concise and serious and notes given on 5. It doesn't last very long.
GamePro
?? Issues
A multi-system magazine, including PC games. The games are noted on four criteria, the score given on Nintendo64EVER is the average of these criteria, scaled on 100.
Gamefront
58 Issues
Gamefront is a multi-support German magazine launch in the mid-90's and still active nowadays as a website.
Gameplay 128
2 Issues
Gameplay 64's successor, not really better, dedicated to the following generation. The last Nintendo 64 games are reviewed in the first issues.
Gameplay 64
25 Issues
A poor quality Nintendo 64-exclusive magazine : bad design, "kiddish" reviews, badly written and always much too nice with the games. A very crappy soft was rarely rated under 70%...
Games Master
?? Issues
Multi-format video games magazine, it's the most popular publication in United Kingdom.
Games World
14 Issues
A Spanish magazine dedicated to the Nintendo systems.
Games and more
15 Issues
Games and more is a German magazine about video games on all systems and related geek-culture.

Body Harvest

Rampage 2: Universal Tour

F-1 World Grand Prix

Star Wars: Rogue Squadron

Tonic Trouble

Magical Tetris Challenge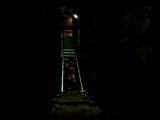 Resident Evil 2 is the Nintendo 64 adaptation of the famous PlayStation's survival-horror.