Not yet a member? Please come register yourself on our new
board
T

he complementary elements for Super Smash Bros.
T

he texts on the back of the boxes
Super Smash Bros.
De definitieve ronde!
Dit is 'em! De grootste en wildste knokpartij met al je favoriete Nintendo-characters!

Actie met een twist voor tot 4 spelers!
Talloze special moves voor elk character!
8 Verschillende arena's, 14 levels en 8 spelstanden!

The Ultimate Showdown!
Here it is! The biggest, baddest brawlin' bash starring all your favourite Nintendo characters!

High kicking fun for up to 4 players!
Stacks of great moves!
8 different arenas, 14 stages, 8 different modes!

Ca castagne dans tous les sens!
Qui c'est l'plus fort entre Mario et Link? Voici l'occasion d'y répondre! Les stars de Nintendo s'affrontent!

Une action débordante pour 1, 2, 3 ou 4 joueurs!
Plein d'attaques spéciales!
8 modes de jeu, 14 niveaux, 8 arènes de combat!

Die Nintendo-Schlagparada!
Hier ist der abgefahrene Prügel-Spaß mit den Superstars des Nintendo-Universums: Mario, Yoshi, Kirby, Pikachu und viele mehr!

Action-Spaß für bis zu 4 Spieler!
Unzählige charaktertypische Spezial-Attacken!
Mit deutschem Bildschirmtext!

Tuffati nel divertimento estremo!
Ecco per te i tuoi personaggi preferiti dell'universo Nintendo in questo strepitoso gioco! Mario, Yoshi e molti altri si affronteranno in lotte esilaranti!

Divertimento anche per 4 giocatori!
Attacchi speciali per ogni personaggio!
8 diversi scenari, 14 livelli, 8 modalità di gioco!

¡Únete al enfrentamiento definitivo!
La más divertida lucha entre todas las estrellas de Nintendo. ¡Mario, Yoshi y muchos más compiten en combates super divertidos!

¡Acción y diversión para 1 - 4 jugadores!
¡Ataques característicos de cada personaje!
8 escenarios, 14 fases y 8 modos de juego.
T

he complementary elements

No additional element from the distinct versions of the game is available on the site

Body Harvest

Rampage 2: Universal Tour

F-1 World Grand Prix

Star Wars: Rogue Squadron

Tonic Trouble

Magical Tetris Challenge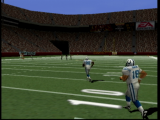 Madden NFL 2001 is an American football game using the official license of the 2001 NFL season.