Not yet a member? Please come register yourself on our new
board
T

he complementary elements for Mickey's Speedway USA
T

he texts on the back of the boxes
Mickey's Speedway USA
Gordels om, het is tijd om te racen!
Race over 20 parkoersen met Mickey en zijn vrienden, terwijl je de wezels achtervolgt en de ontvoerde Pluto probeert te redden.

Verhitte kart-actie me waanzinnige wapens!
Al je favoriete Disney-figuren!
Multiplayer-standen voor alle parkoersen!

Buckle Up and Get Ready to Race!
Race around 20 All-American courses with Mickey and friends as you track down the Weasels who have dognapped poor Pluto.

Kooky kart action with loads of wacky weapons!
Play as all your favourite Disney characters!
Madcap Multiplayer fun on all 20 courses!

Attachez vos ceintures!
Remportez les courses sur 20 circuits américains avec Mickey et ses amis après avoir affronté les méchantes fouines et sauvé Pluto!

Des courses de kart folles et des armes délirantes!
Tous vos personnages Disney favoris!
Des modes multijoueurs sur 20 parcours!

Schnall dich an und gib Gummi!
Die üblen Wiesel habe Pluto entführt! Sause mit Micky auf über 20 verschiedenen Strecken quer durch die USA, um ihn zu befreien!

Abgefahrene Kart-Action und fiese Waffen!
Spiel mit all deinen Disney-Lieblingen!
Coole Mehrspieler-Modi auf über 20 Strecken!

Riscalda i motori e... VIA!
Sfreccia su 20 percorsi caratteristici americani con Topolino e i suoi amici e cerca di salvare Pluto, rapito dalle donnole.

Azione a tutto gas con armi fantastiche!
Gioca con i tuoi personaggi Disney preferiti!
Sfide per più giocatori su 20 percorsi diversi!

¡Abróchate el cinturón y corre!
Compite con Mickey y sus amigos en 20 diferentes pistas americanas. Acorrala a las Comadrejas y salva al pobre Pluto de sus secuestradores.

¡Frenéticas carreras de karts con armas chifladas!
¡Todos tus personajes favoritos de Disney!
¡Magníficos Modos Multijugador en las 20 pistas!
T

he complementary elements

No additional element from the distinct versions of the game is available on the site

Body Harvest

Rampage 2: Universal Tour

F-1 World Grand Prix

Star Wars: Rogue Squadron

Tonic Trouble

Magical Tetris Challenge

NBA Courtside 2 featuring Kobe Bryant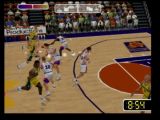 NBA Courtside 2 featuring Kobe Bryant is a basketball game with very neat graphics for the system.